Smart Notification System for Hospital Discharge Process and Bed Management
Team Member
Dr. Malcolm Low
Dr. Neelakantam Venkatarayalu
UofG CS FYP Student: Phua Wei Jie
Industry Partner(s): Mt Alvernia Hospital (MAH)
Project Start & End Date
September 2017 – April 2018
Channel of Collaboration and/or Funding
UofG FYP Project
SIT LTIC Seed Grant
Problem to Solve
Long turn around of hospital bed due to long discharge process.
Manual sending of instant messages to inform housekeepers which beds have been discharged and require cleaning.
Solution and Notable Contribution
Developed a Raspberry Pi-based RFID Smart Notification System for Hospital Discharge Process and Bed Management
Developed a mobile app with Telegram integration for nurses, house keepers and admission office to monitor status of beds, clean the beds and allocate the beds efficiently.
Notable Outcome(s) / Progress and Next Step / Potential of Wider Application
Developed and demonstrated a working system in one hospital ward in MAH during student FYP.
System was handed over to MAH's vendor and has been deployed hospital wide in MAH in Jan 2020.
Publication
Prototype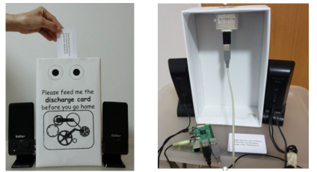 Actual hospital wide deployment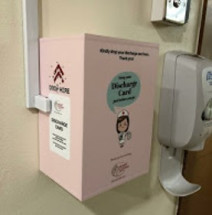 SIT-Mt Alvernia Hospital Collaboration